Main Content
'FOR EVERY CHILD, CARE AND RELIEF' CAMPAIGN
Since the start of the fifth COVID-19 wave in Hong Kong, UNICEF HK is concerned about children and adolescents suffering from the lockdown for a prolonged period and has swiftly launched 'for every child, care & relief' community support campaign. The campaign provides anti-epidemic emergency support for low-income households, including learning materials, rapid antigen self-testing kits, food and sanitization supplies, to underprivileged families with children and/or pregnant women as well as raises awareness for mental health of the children during COVID. UNICEF HK believes that education should never stop, and encourage students to make meaningful use of their time.

Realizing grassroots children and their families take the brunt of COVID pandemic, the Campaign launched in late February 2022 and the first batch of relief supplies were swiftly sent to recipients on 25 February2022. 74 local welfare service units and schools acted in concert with UNICEF HK to deliver the supplies to 5,000 families in March when the pandemic was at its worst. UNICEF HK commends all parties for their prompt response and believes that the campaign provides low-income families with the help and support they need to shelter in place and reduces their infection risk. With the tremendous support in outreaching to the needy, a total of 7,500 families from all over 18 districts are benefited from the campaign since launch.

Mental health of children and adolescents during the pandemic is UNICEF HK's primary concern. The 'for every child, care & relief' campaign introduces various programmes for children, supporting them to calm emotion and better cope with the changes during COVID, namely, dissemination of parenting material, launch of Sustainable Development Goals (SDGs) eLearning platform and coordination of explorative learning.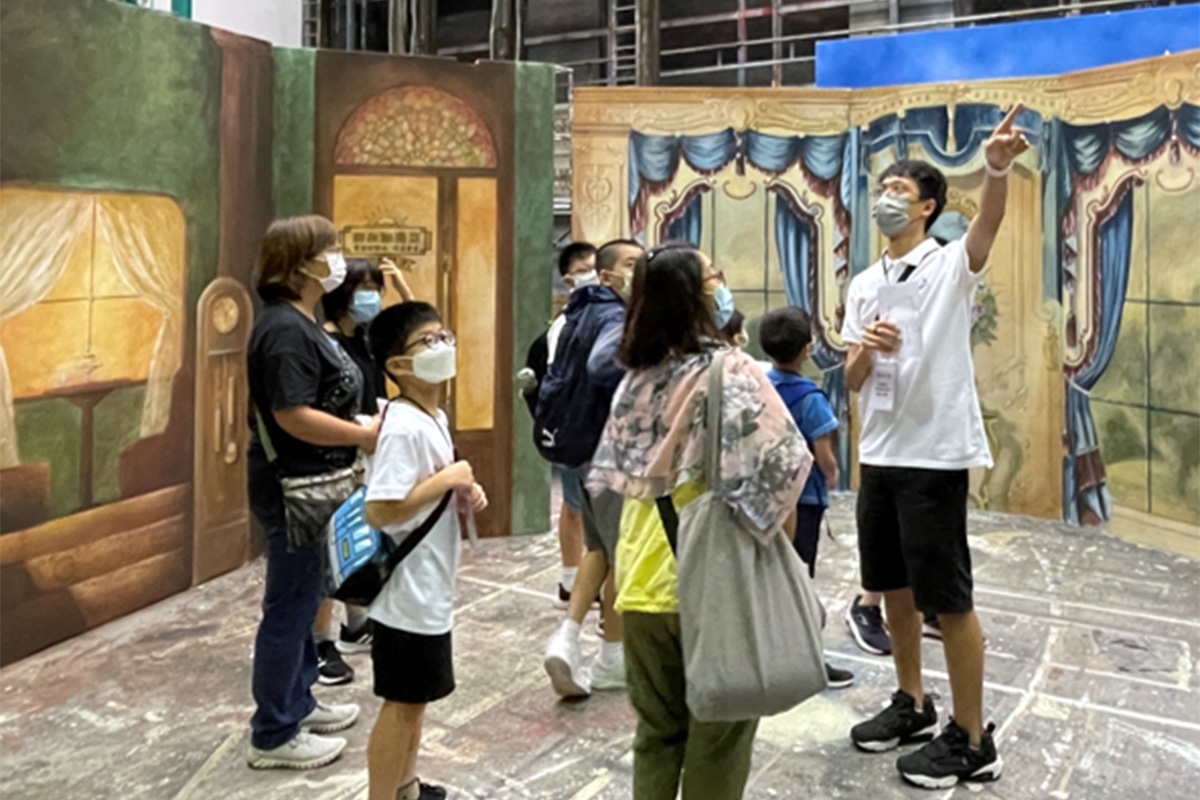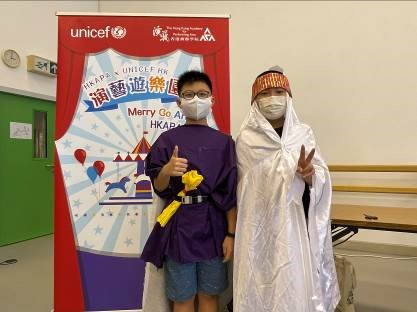 UNICEF HK organizes explorative learning to support children express their emotions through arts.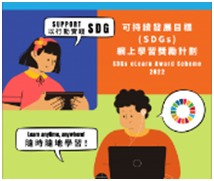 The 'for every child, care & relief' campaign introduces SDG e-learning platform to promote continuous learning.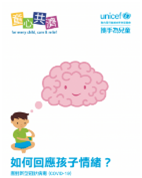 The pamphlets provide support to caregivers and children, helping them to positively vent their emotions.