Main Content
OVERVIEW
UNICEF relies entirely on voluntary donations to continue and scale its lifechanging and lifesaving services for children. Support from philanthropists and foundations helps UNICEF ensure that every child has a safe childhood and brighter future.
UNICEF Hong Kong works with philanthropists and foundations to fundraise for programs, advocate for change and educate the public — all to protect children's rights and futures.
Why support UNICEF?
There are many reasons. Here are a few:
UNICEF has helped

save more children's lives

than any other humanitarian organization through innovative partnerships and programs
Boots on the ground: UNICEF operates in over 190 countries and territories with 13,000 dedicated staffers working alongside local and national governments and convening other key partners to improve children's lives and protect their rights
UNICEF responds to hundreds of

emergencies

every year, drawing from over 75 years of experience — delivering lifesaving aid and supporting long-term recovery through capacity building and empowering communities and countries to build back better
UNICEF has the

largest humanitarian supply warehouse

in the world that can ship to anywhere within 72 hours, and its buying power has

lowered the cost of immunization

and other necessities for better child health
How we work with philanthropists and foundations?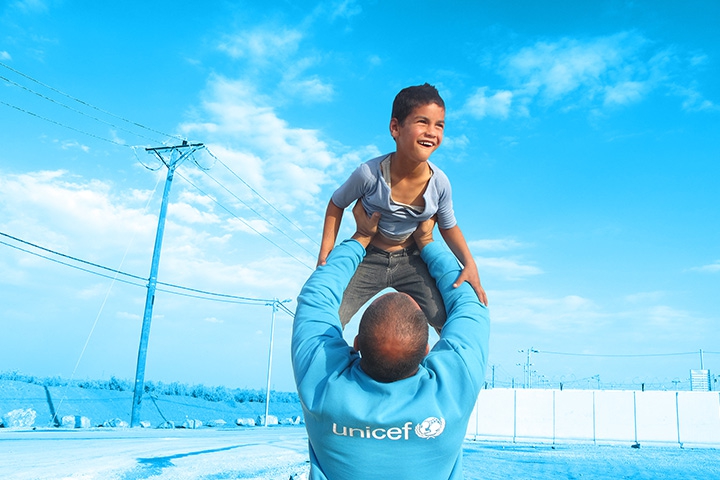 © UNICEF/UN0216133
Support from generous people like you makes it possible for us to reach vulnerable children around the world, creating lasting and sustainable change. When you channel your personal giving through UNICEF Hong Kong, for donations with a certain set amount, you can expect:
Tailored to you
We recognise that philanthropists and foundations may have specific interests or objectives so our dedicated team is happy to understand your values and vision for your philanthropy. We'll help you meet your aims while ensuring our work brings about long-term, sustainable change. We can build a strategy for support around the UNICEF programs that will achieve the most impact.
What we offer you
Dedicated support from a member of the Philanthropy team
Tailored proposals and regular reporting on the impact of your donation
Invitations to exclusive events like field trips
We need your help and let's get in touch
We are always happy to understand what you want to achieve and help with any questions you may have, and we'd be delighted to hear from you.
To discover more, or to discuss how you could get involved, please email the Philanthropy team.